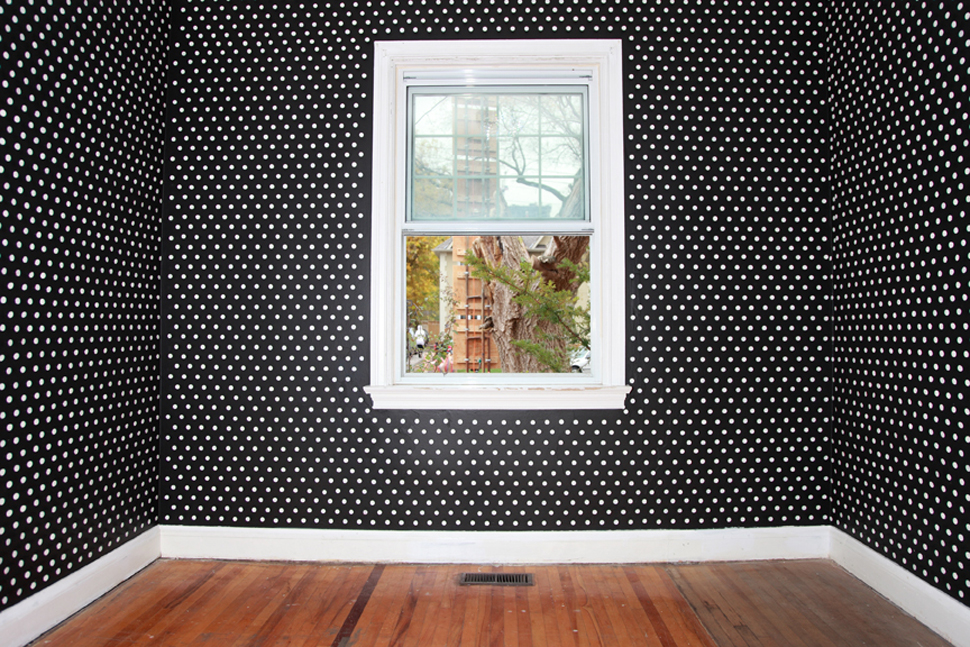 Death on the Dance Floor, 2009
10,000 nails, 10,000 pennies, house paint, super glue.
Death on the Dance Floor is a site-specific installation created in house number 9 on Leona Drive, the home of Ruth Gillespie, who passed away on the dance floor.  It is an installation that addresses the 1950's housewife, which was inspired by my grandmother's domestic ritual of changing into a dress before serving dinner each night and the old saying "save your pennies for a rainy day".